Latest Journal Entry
category: BEP | October 19 | @941 | comments(0)

A tour of the Black Eyed Peas for Latin America surrendered to a low group, and soon after leaving Brazil. At last Friday, in El Salvador, Fergie needed to hurriedly leave the stage after passing badly. The show continued without a vocalist, but the protest of the public, 10 thousand people saw the presentation lasted for only a little over an hour. The pressure was so much that the company responsible for bringing the band had to return the money from tickets to dissatisfied and promise a new show for the next three months. On arrival at SSP to Venezuela, continuing to tour "Black, Blue and You," Fergie told the press that was already well and attributed the incident...
myGALLERY
Latest additions
| | | |
| --- | --- | --- |
| Published on: 10/19/2007 | Published on: 10/19/2007 | Published on: 10/19/2007 |
Profile
Member name:
lenny55555
Full Name:
wagner
Gender:
Male
Age:
25
Country:
Brazil
Actions:
Send lenny55555 an email
View lenny55555's profile
Visit lenny55555's website
{W}aGnEr
WELCOME TO THE WORLD
My name is Wagner and
I'm from Brazil
I'm a big fan of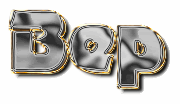 I hope that you like
my page
•ENJOOY